m-power managers programme
M-Power
Managers Programme
Silver Package
Choose this package to learn core skills for all managers.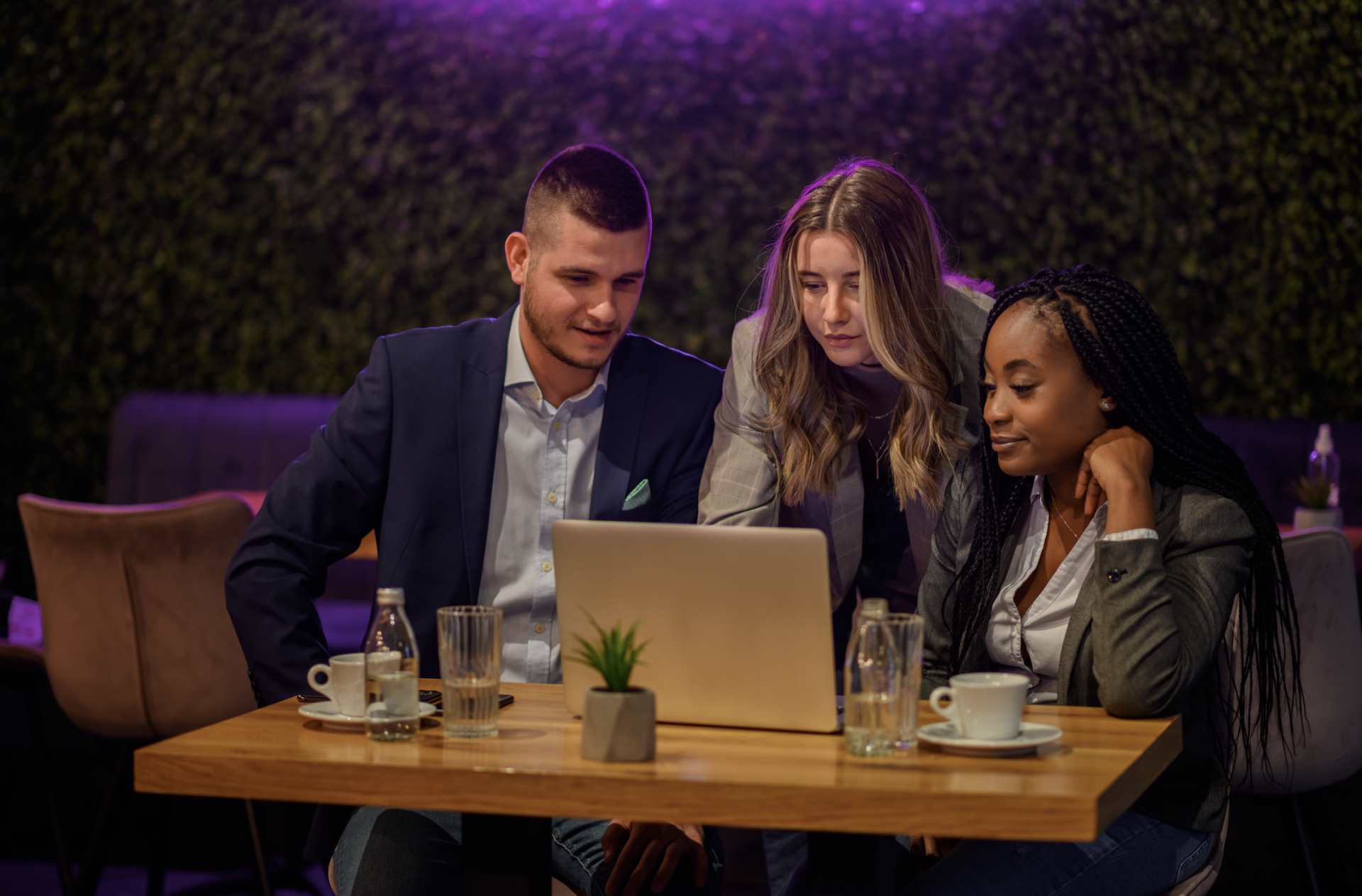 What's
included?
A certificate of completion will be issued to you after completing each live session

Get access to 4 live sessions and their recordings until December 2023

Access 2 practice sessions where you will practise what
you've learned through a set of guided activities
More information about this programme
M-Power Managers Programme
10 x 90-minute live sessions including 15 minutes of speed-networking, 60 minutes of content and 15 minutes Q&A. The networking and Q&A components will not be recorded.


6 x 90-minute practice sessions to embed knowledge and allow participants to practise and apply learning in a small group peer-learning environment. These sessions are not recorded.
M-Power Managers Programme Silver Package
Access 4 live sessions and 2 practice sessions to learn core skills for all managers
* All prices include VAT.
\Learnworlds\Codeneurons\Pages\ZoneRenderers\CourseCards
Owner and Director: The Development Collab | CA(SA) PCC | Integral and Strengths Coach & Facilitator
Through her company The Development Collab, Tonia empowers individuals, teams, managers and organisations to transform the way they work together for a thriving work environment and an inspired life.
Managing member: Development 4 Purpose| CA(SA) | Facilitator & Coach
Karien has a passion for professional development and works predominantly in the accounting and auditing profession; assisting SAICA training officers, trainee accountants and all other role players to develop to their full potential.
Amanda Gore
Amanda is the founder and director of the Centre for Global Advancement ("C4GA") based in Nairobi, Kenya. A New Zealand national, she qualified as a forensic accountant in 2006 before leaving to work on multi-jurisdictional financial investigations in different regions around the world. Her work focuses on financial crime and how to leverage financial crime tools and techniques to combat environmental crime. She primarily focuses on supporting law enforcement authorities across Africa, Asia and Latin America to conduct financial investigations.
Craig Pedersen
Craig Pedersen is a Certified Fraud Examiner, Certified Cyber Crime Investigator and digital forensics specialist. He is the Managing Director of TCG Forensics, lecturer in Open Source Intelligence and keen student of the art of fraud prevention. Craig is a passionate IAFCI member and belongs to the Cape Town Chapter of the organization. He is also a registered member of the American Society for Industrial Security ("ASIS").
Rosalind Davey
Rosalind Davey is a partner in Bowmans' Johannesburg office Employment & Benefits Practice. She acts for clients on matters relating to employment litigation including urgent applications, interdicts, reviews, dismissal disputes, arbitrations and general litigation. Rosalind's experience extends to a wide range of non-litigious employment law matters and matters of a commercial nature with employment implications such as strategic planning, restructuring and outsourcing.
Chris du Toit
Chris leads the financial crime investigation team at Luno, a global cryptocurrency exchange with over 10 million customers in Africa, Europe and South East Asia. His team is responsible for investigating and preventing crimes like money laundering, identity theft, scams and terrorist financing.Prior to joining Luno, Chris was a forensic analyst investigating fraud, corruption and other financial crime predominantly in the government sector.He is a Certified Fraud Examiner (CFE) with over 9 years experience who regularly consults and provides training to law enforcement, financial institutions and regulators on cryptocurrency.
Bulk Enrolment Rate Card
We offer bulk enrolment discounts for this course. Request a formal, no obligation bulk enrolment quote today.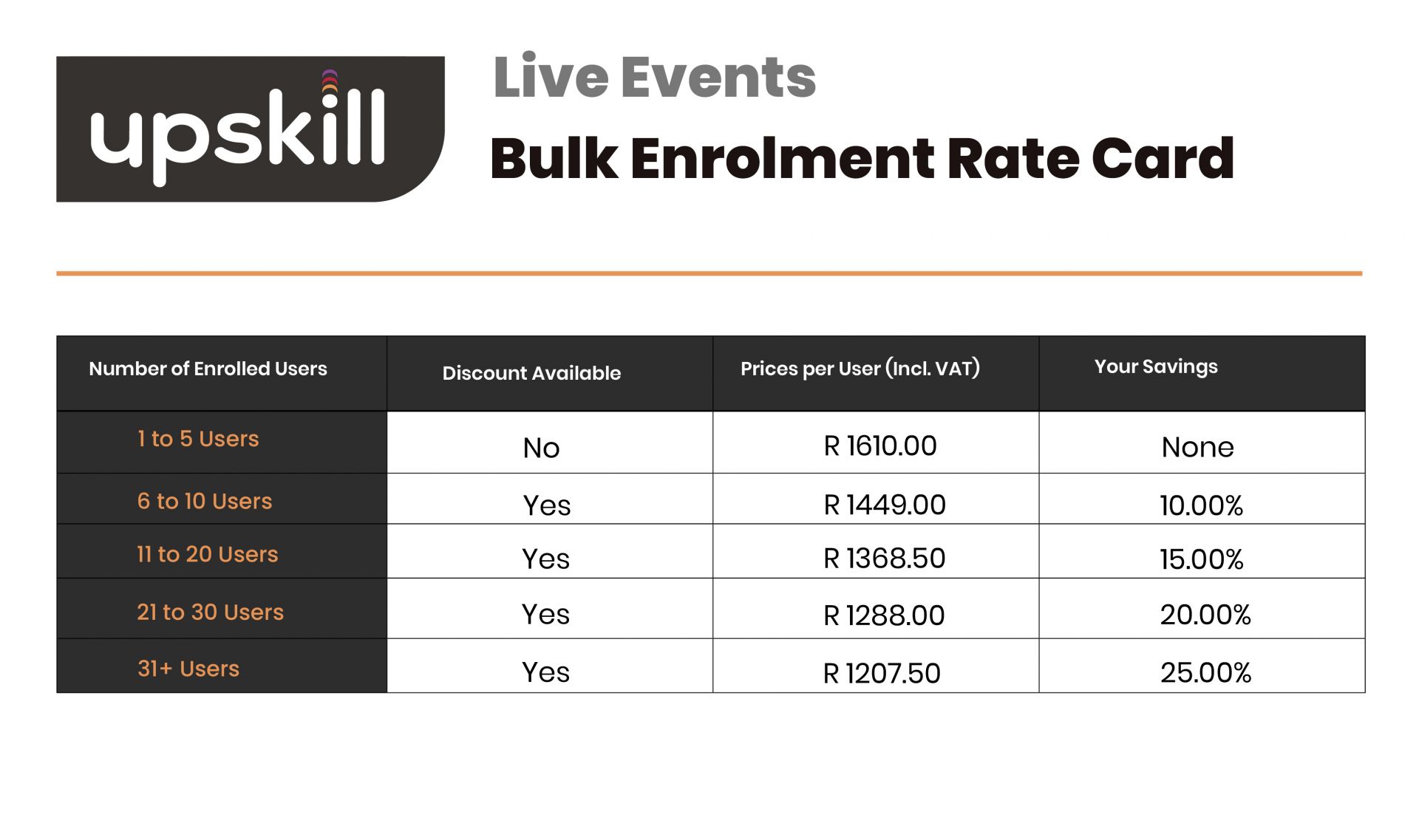 Danny Myburgh
Prof Danny Myburgh is the Managing Director of Cyanre - The Digital Forensic Lab, Cybercom Africa and LexTrado EDS, which specializes in digital forensic investigations, data fraud trend analysis, Incident Response, e- discovery services and litigation support services.
Mendel Sass
Mendel Sass is a partner in Bowmans' Dispute Resolution Department and a member of the Corporate Investigations Practice. He specialises in all aspects of employment law (both collective and individual) for clients in both the private and public sector.
Wiehann Olivier
Wiehann joined Mazars in 2010 after completing his Accounting Degree at the University of Stellenbosch he then obtained his Honours Degree in Accounting and Auditing from the University of South Africa and qualified as a Chartered Accountant (SA) in 2014. Wiehann obtained experience in commerce working for the Maitland Group's Private Equity and Real Estate division and international experience working for Mazars New York. Wiehann services a variety of clients in various industries, with a focus on digital assets. He is also Mazars South Africa's Digital Asset Leader. He has been involved in the digital assets industry for over 4 years, which stemmed from his involvement in various industries which includes financial services, property and private equity funds. Wiehann has completed a blockchain and innovation course through MIT and is currently enrolled for an MSc in Blockchain and Digital Currencies. His experience in the crypto industry include consulting and assurance engagement services for cryptocurrency exchanges, cryptocurrency custodian wallets, staking, ERC20 fund structures and cryptocurrency bundle investment platforms in South Africa, Singapore, the US and UK.
Kevin van Zyl

Kevin van Zyl is an accomplished risk professional with some thirty years' experience, with good strategic appreciation and vision. He is a graduate of the University of South Africa and alumni of the Business School of the University of Cape Town.Competent in Six Sigma Leadership from the renowned school of CSIInternational in the United States of America. Kevin graduated as a Black Belt andMaster Black Belt in Lean Six Sigma.He is the Chief Executive of Horizon Risk Management (PTY) LTD.Kevin played a pivotal role with the prevention of significant losses in the platinum mining and refining environment.He was also instrumental with the strategic delivery ofA security operations management programme which provides a framework for continued improvement and to enhance the professionalism of security operations,A code of conduct which supports the protection of human rights and fundamental freedoms,The support to major capital programmes that ultimately lead to the significant reduction in unaccounted losses,A crowd management process and procedure for dealing with adverse crowd management events,Sophisticated crime prevention plans with a proven track recordexplicitly supporting business needs,Information and advice to audit and risk committees, Data analysis through Six Sigma methodology, and Leading people to success with their career development.
Riaan Bellingan
Riaan Bellingan is the founder and owner of ACS and together with his Team was trained internationally in TSCM equipment and procedures by Mr Dean La-Vey of Blake Technical, based in the United Kingdom and Switzerland. Riaan uses his expertise to educate others to carry out highly skilled countermeasure searches in every environment to meet international standards.